YARN!
God I love yarn shopping.
For those of you who don't read my normal blog, I bought myself some PIP Along yarn this weekend.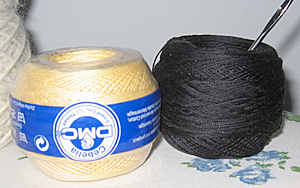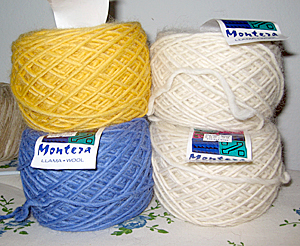 I want to do one knit and one crochet piece.
The top pic is some crochet thread. I'm thinking about making a black choker with a yellow ribbon. I have to play around with some different crochet edging.
The second picture is some Llama wool that is surprisingly soft. I just have to swatch, wash and check for color fastness. I'm not so good at color work, but I'm going to give it a try.